Alder Creek Inspections and Consulting servicing the KItchener, Waterloo, Guelph, Cambridge, Startford, Goderich, Woodsock, and areas in between.
With the indoor air quality becoming a greater issue over the past several years, Alder Creek, has spent the time and energy to become a Radon Licence carrier.  Radon in Ontario is a substantial issue. Radon is the largest cause of lung Cancer among the non smoking public. Radon is also the largest cause of lung cancer next to smoking being the largest cause of lung cancer. 
Every home has Radon present. The key is to have youe home tested for Radon to ensure your home is a healthy place to live. Most people forget about the place of work, we spend a good portion of our days working in buildings which are no different than our homes for Radon related issues. If some one is thinking of finishing their basement to use for a family room or an extension of their home a test should be comleted before renovations are completed.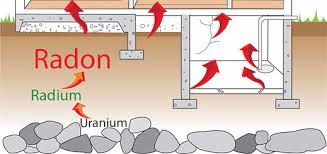 Radon cannot be detected by a regular home inspection, this is a very specific test that need to be completed and monitored by a licenced Radon professional.
Alder Creek also completes various other indoor air qaulity testing. At Alder Creek bing part of the Medallion Healthy Home Group along with part of the RespirCare group this makes Alder Creek a good fit to check and monitor clients indoor air qaulity issues.