Alder Creek Inspections and Consulting, serving areas from Guelph, Waterloo, Kitchener, Cambridge, Woodstock, Stratford, Goderich, and areas between.
During the home inspection process I have seen many areas of poor quality workmanship. When purchasing a new lace to live or work the inspection goes to places in the home that people don't look for issues. A few issues that have arisen over the years are shown in pictures below. A pre-home sale inspection can be a good tool for the sellers and their agents to put all the cards on the table up front before the home is listed. This can help agents during the bidding process if this happens and also help the purchasers during this process. In most cases it assists the purchasers in a bid for the home to determine their dollar amount in the bid. During this process an indoor air qaulity test would be a good idea to convince the future home owners that the home is a safe place to live with as little air qaulity issues as possible.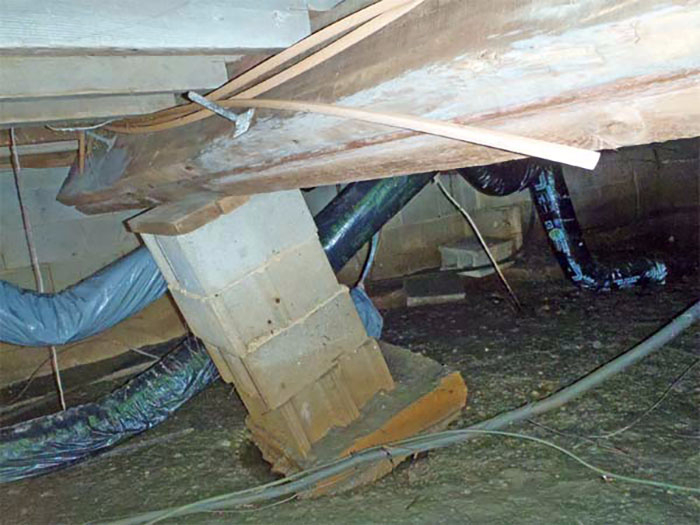 This support column is in the process of colapsing. If you look closely at the blocks it appears that there was a substantial amount of water in this area in the past. I would like to determine how the water gotr there in the first place and has the issue been rectified. Before sending paople into this area to repair an air quality test should be completed to ensure the people are going into an area that is not contamniated with poor indoor air quality.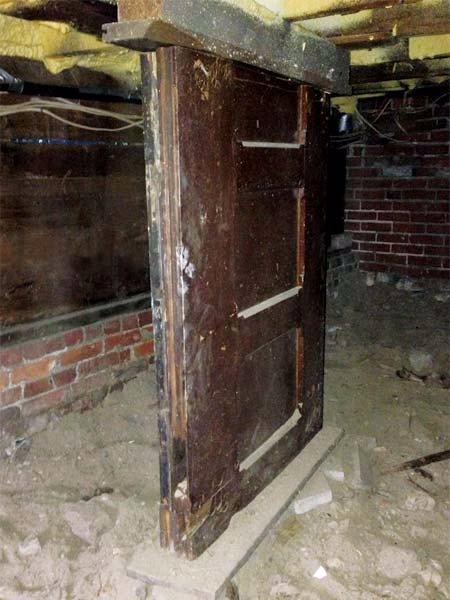 In another area the floor supports were an old door. This door has zero structural value. The problems in this structure is a good indicator that the person doing the repairs might want to chose another profession. Even on a temporary basis this is not allowed. Other issues with this is that the support is made up of 3 parts. The door, a 2x4 on top of the door, and a block on top of that. This is a recipe for disaster. 
With the dirt floors in this area a Radon test should be completed before furhter renovations are completed. All homes have Radon, its just a matter of how much. 
The air quality testing Alder Creek completes is a part of Medallion Healthy Homes. 
http://www.medallionindoorenvironmental.ca