Alder Creek Inspections and Consulting
A pre-listing Home Inspection is a home inspection that is completed by for the current owner before they list the property. Essentially, the existing home owner pays for a professional home inspector to provide a report of the condition of their residence. This report is made available to the perspective buyers.
  We belive that the pre-listing home inspection are critical to getting top dollar for your home.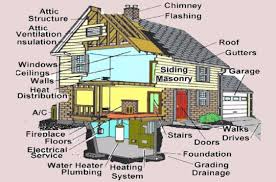 Reasons for having a pre-listing Home Inspection completed on your home.
#1  Knowing what is wrong with your house before you list gives you the opportunity ti repair the issue so this does not become an issue for the potential buyers.
#2  You cannot accurately price your home unless yu get get a grasp on what is going on with the home.
#3  Try to avoid price re-negotiations post the home inspection
#4  Disclose, disclose, disclose. As a home owner in Ontario, the law requires you make disclosures about the potential things that could impact the value and enjoyment of the home. A pre listing home inspection gives you all the information you need disclose. This process might also help prove what you did and didn't know in the future.
#5  Encourage multiple offers. If you are looking to generate multiple offers, you want to give potential buyers as much comfort as possible. This will help you gain offers with as few or no conditions as possible. If people have to shell out their money to get a home inspection before they submit an offer and aren't guaranteed to get the house, you will likely get fewer offers. Fewer offers likely means a lower selling price. Conducting a pre listing Home Inspectionavailable to would be buyers often gives the purchasers comfort to put in an offer.