Alder Creek Inspections and Consulting, 
Serving Waterloo Region, Kitchener, Cambridge, Guelph, Stratford, Woodstock, Goderich and South Western Ontario
According to the building code changes all new construction will require and Radon Rough In System installed below the concrete basement floor. This system will have to be checked for air flow communication.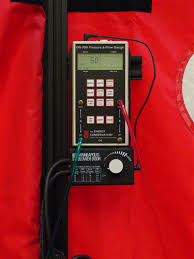 Alder Creek Inspection and Consulting will install ducting under the concrete slab before the floors are poured. Another way would be to install a heavy plastic barrier to seal off from between the sub soils and the living space of the home. This alos will have to be read for communication points under the structure. This excersize has a great effect on the indoor air quality of the home. The test are performed in areas where the people or pest inhabit areas of the home or building fro more than 4 hours at a time. 
Radon is the number one cause of lung cancer next to cigarette smoking. The threshold limit for Radon in Canada is 200 Bqm/3. In europe the limit is 100 Bqm/3 and in USA the limit is 150 Bqm/3.
When completing Radon testing one thing to remember is that with the increase of every 100 Bqm/3 the chances of contracting lung Cancer goes up by 16%. 
Every home will have some radon in the indoor air of the home. The question will allways remain that if you do not test for Radon you will never know the amount of Radon and if you have a problem with the quantity of Radon.
Testing for Rdon is crtical.
Affiliate companies Alder Creek works with to complete indoor air quality testing are.